So, you've pressed snooze about three times and you roll out of bed realizing you only have 15 minutes to spare. Not to mention your hair is a mess, your pajamas are subpar, and your breath is kicking. You need to walk out that door looking like a million bucks, and here's how:
1. Basics are just that, basics. You can't go wrong with neutral tones and basic clothing pieces like a white tee, jeans, and booties. When in doubt, stick with what you know.
2. Wrinkle free=worry free. Remember when you said "screw it" and walked out the door wearing a t-shirt that'd been crumpled up in the bottom of your drawer for six months? Well, let's try to avoid doing that. Wrinkle free clothing is a simple way of showing you have your life together.
3. Fit matters. You want to wear clothing that flatters you, don't keep an item if "you'll grow into it" or if "you'll lose a few pounds."
4. Invest in good quality undergarments. Panty lines are the WORST. Seamless panties/thongs work like a charm. An ill-fitting bra can be spotted a mile away, make sure your bra size is actually your bra size.
5. Monochromatic outfits are perfect for when you don't know what to wear. By simply wearing the same color items you look like you put in a lot of effort when really you just played eye spy.
6. Nail upkeep is necessary. You know that if you look really nice but have chipped nails it almost takes always from the outfit. Chipped nails look like you don't take the time to take care of yourself, avoid this altogether.
7. Simple jewelry makes an outfit look well thought out. Delicate and dainty jewelry pieces tie your outfit together.
8. The front tuck can make any top instantly more flattering. Tucking in your top partly or entirely shapes your body better. Sometimes if a top is too big or on the longer side it almost seems like you're drowning in it. The front tuck creates a more visually pleasing outfit.
9. Hair is just as important as any other accessory. If your hair is styled you automatically look more put together. A quick and simple hair idea is a bun, high, low, or medium. The bun is especially useful if you haven't washed your hair in a few days.
10. Layering is an easy way to appear more stylish. The key to layering is making sure you don't look like a marshmallow. You will want to start with more fitting pieces and layer on looser pieces. Adjust your style to the fit of the items.
You can now "accidentally" wake up late and still look good. You're welcome.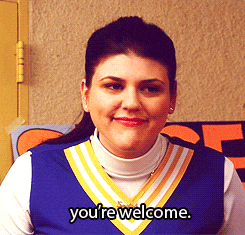 Photos are courtesy of https://www.pinterest.com/.