So, spring is around the corner and you're just about to press checkout for you cart worth more than $100 containing less than 5 items. Let me stop you right there, close your browser, head over to your nearest thrift store, and get ready to splurge. (You were going to splurge anyway.) I am going to give you my thrift shopping tips so you walk out like Macklemore.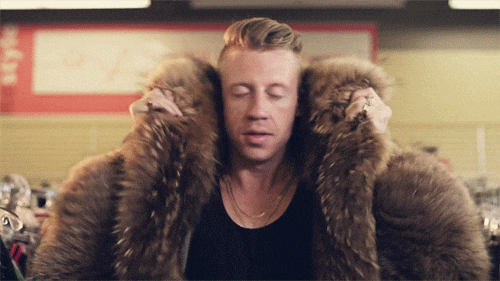 1. Pick your location wisely. There is a bit of controversy regarding whether to choose upscale neighborhoods or low-end neighborhoods. Choosing the right location might take a bit of trial and error. I have found brands like Michael Kors, Vineyard Vines, and Banana Republic in the better parts of town.
2. Be patient. You need to be able to sort through someone else's crap to find your treasure. The art of thrift shopping takes persistence, this task isn't for weenies.
3. Keep your eyes peeled for discounts. I know thrift shopping is cheap as it is but if Goodwill's color of the week is blue, you better be ready to play eye spy.
4. Go out of your comfort zone. Do not limit yourself to the labels of "women", "men", and "children." If you're looking for a vintage tee then head over to the men's section. If you're looking for an oversized blazer then look both in men and women.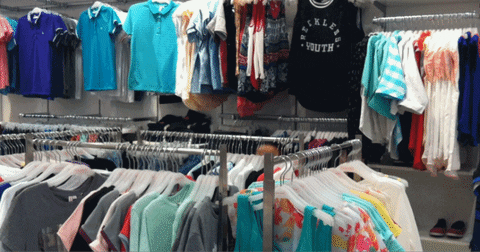 5. Be aware. The seasons are changing and so is what's in season and what isn't. This may be the best time to buy that winter coat you've been looking for.
6. Ask when the inventory is restocked. If you want the first pick at the best of the best then head over when the new merchandise arrives.
Thrift shopping can seem like a tedious task, especially when you have to search through items you're questioning the existence of. However, if you dig through the trash you will find your treasure. I paid $7.50 for a Le Suit skirt suit which retails for $75 and up, talk about a steal!